So this post will be pretty text heavy. Sometimes I get hungry and forget to take pictures. Especially when there is something really tantalizing in front of me: like Mac n cheese.
1) Panera Break – Signature Mac n Cheese was fantastic! It is made with these cute little twisty elbow macaroni and Vermont white cheddar. Go for a cup! The bowl is enough for two! My only complaint: I love my food screaming hot (hot enough where you put in your mouth and have to and realize your mistake, burn your tongue, and blow in and out through your mouth to try and cool it down so you can actually chew). It hurts so good! Panera serves their Mac n cheese lukewarm and I sneak it over to the microwave by the coffee to make it hotter.
2) Daily Eats – Daily Eats Mac and 3 Cheeser was OK. That's the best I can give it. I was disappointed because it tastes just like velveta shells and cheese and I can buy a box and just make it at home for way cheaper than they sell it. :( I WILL be back for their flavored Mac n Cheese but I need to keep in mind that the flavored varieties only are served at 5 PM.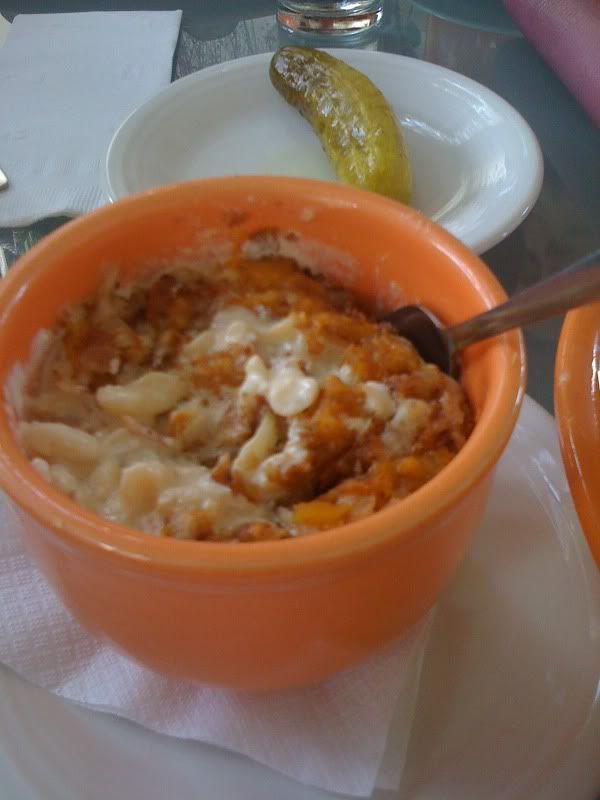 3) Datz - Bacon Mac n Cheesiest. Was this on my list? I can't remember but if it wasn't it should be! I got the chance to finally try Datz mac and cheese creation the other day and I don't have anything bad to say about it. It wasn't the BEST mac n cheese I have tried, but it wasn't horrible. It was very. . . baccony flavored. Would I order it again? Probably not (and that is saying something); I just wan't impressed with the flavor. I am not sure what cheese they use but it was very bland and I had to add salt and pepper to the mac n cheese which I normally dont need to do. What's really sad about this whole experience for me is that they have a lunch class in which they teach you how to make 3 difference types of mac n cheese and they are all better than the one they have on their menu.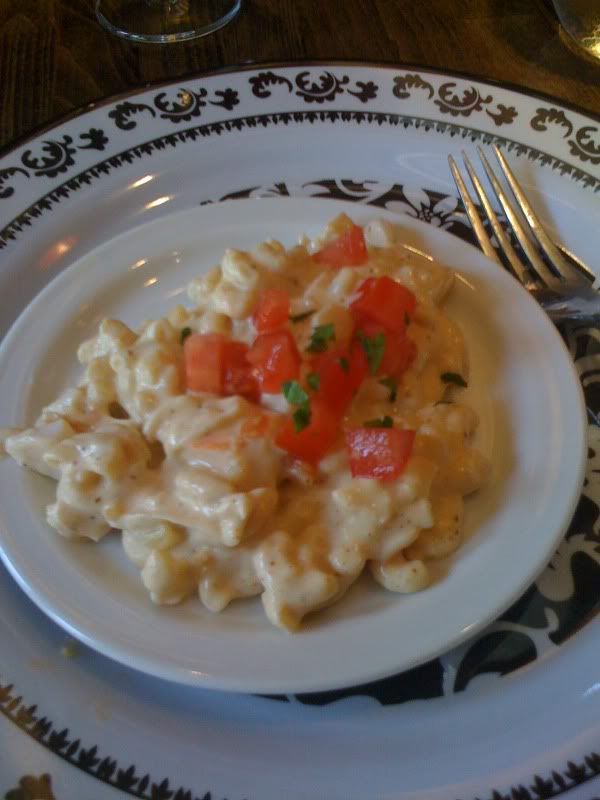 Want to keep track of my quest list? Have a Mac n Cheese dish to add? Go to my original Mac n Cheese Quest post here:
http://nealesa.blogspot.com/2010/08/we-interrupt-your-regularly-scheduled.html