The Mac 'n Cheese Challege!
I have decided to go on a quest! I saw this great article linked on Facebook about the Best Macaroni and Cheese of Tampa Bay and I have decided to try them all.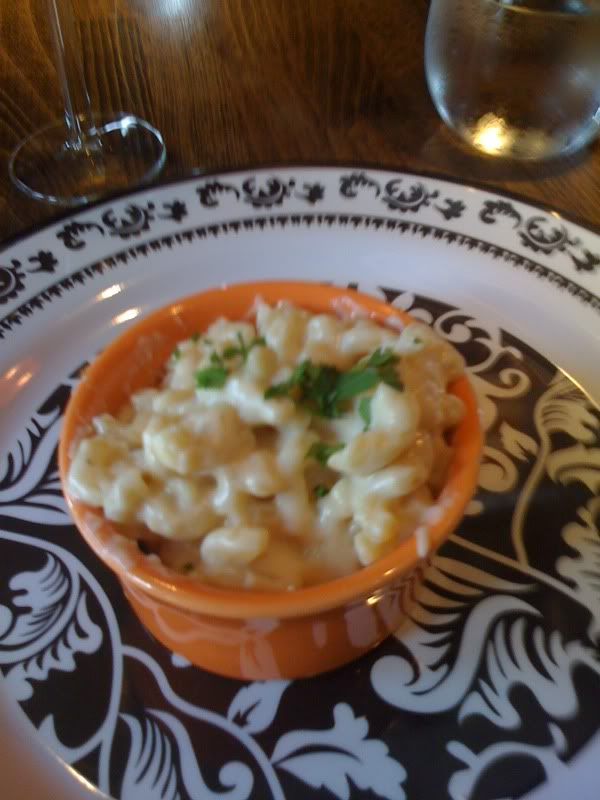 Link to Mac n Cheese Article here
1. Smoke Barbeque & Grill - Classic Macaroni nCheese
2. Bern's Steak House - White Truffle Macaroni n Cheese
3. Beak's Old Florida - Smack-N-Cheese
4. Cassis American Brasserie - Mac n Cheese
5. The View at CK's - Shrimp Mac-N-Cheese
6. Hamburger Mary's - Mary's Mac n Cheese Wedges
7. Fleming's Prime Steakhouse - Chipotle Cheddar Macaroni and Cheese
8. Daily Eats - DE Mac and 3-Cheeser
9. Daily Eats - Baja Mac
10. Panera Bread - Signature Macaroni and Cheese
11. Munchies 4:20 Cafe - The Fat Sandy
12. The Lodge - Burger Mac-N-Cheese
13. The Lodge - BBQ Chicken Mac-N-Cheese
14. The Lodge - Mac-N-Cheese Pizza
15. Datz Deli - Datz Mac-N-Cheesiest
I will cross them off this list as I try them. First up: the Lodge! Should I have their Mac n Cheese pizza or their Barbecue Mac n Cheese?
Can you think of any awesome Mac n Cheese in the Tampa Bay Area that needs to be added to this list?
I have come up with these additional Mac n Cheese additions so far:
16. Fly Bar - Mac n Cheese with truffle oil
17. Hamburger Mary's - Mac n Cheese Burger