I think learning to cook is important. That's why I love my favorite restaurant Datz. They have lunch time classes where you not only get to enjoy some great food and wine, but you learn how to cook what you're eating while getting to try some ingredients that you may not be courageous to try on your own.
The lunchbox theme was tacos and I had a great time with Chef Nikki watching her make these delectable treat.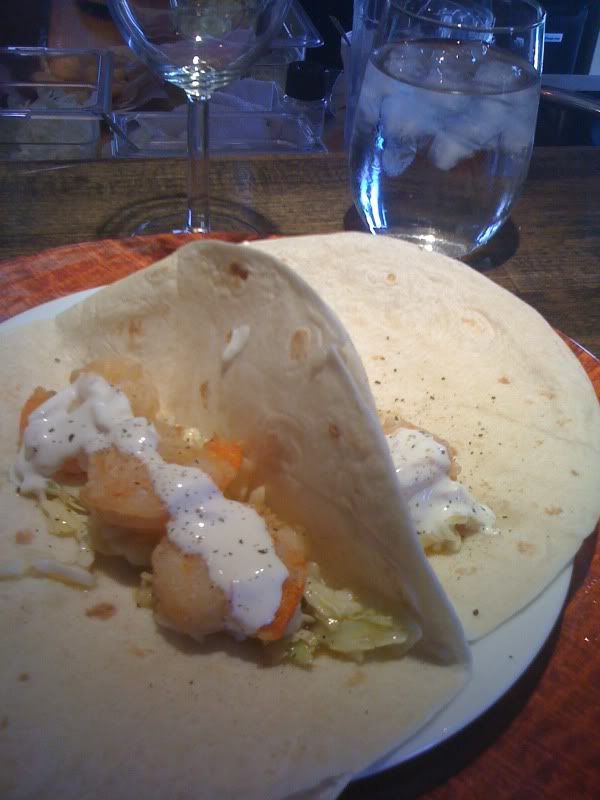 First course was a Baja shrimp taco with a spicy slaw and crema sauce. It was fantastic! The shrimp were fried, crispy, and juicy, and this definitely looks like something I could make at home.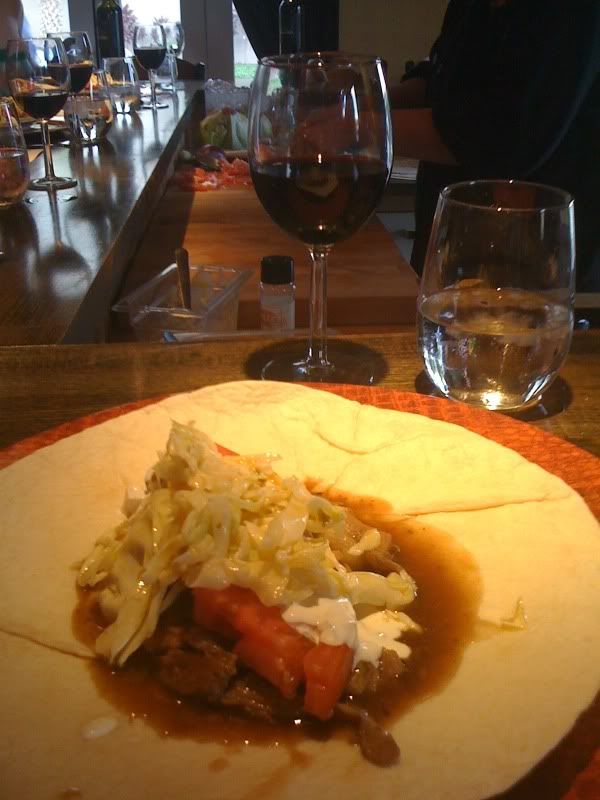 Next we had a Korean BBQ taco (Koji). As you can tell, it was really juicy with pulled and chopped pork in an asian marinade bastardized with some more of the spicy slaw and crema sauce.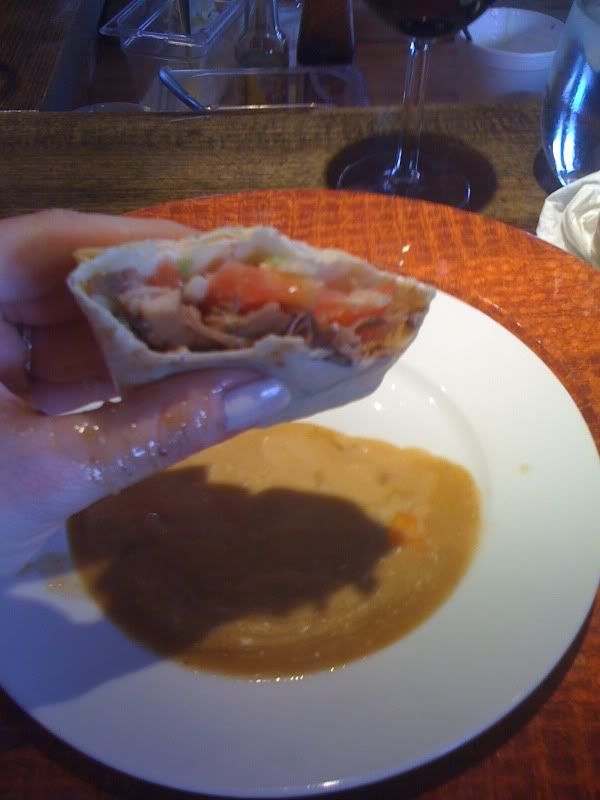 It was so good! We had a beautiful Shiraz with the taco and for dessert. . .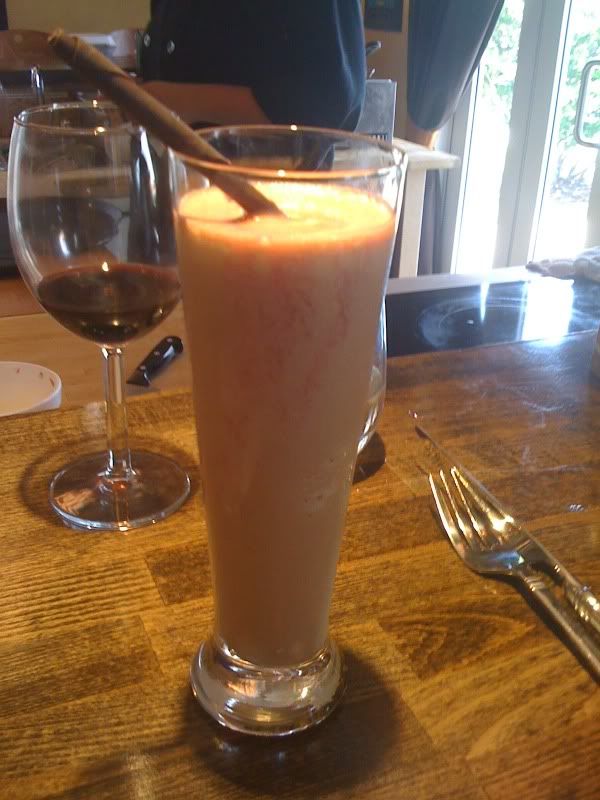 BEER MILKSHAKE!!! So about the beer milkshake. It was made with a chocolate stout, and typical milkshake ingredients. It was good and it wasn't. It was definitely interesting. My first thought was "Ew! Gross!. . . wait, I need another taste. . .ew! Gross. . .wait. . . " until I was half way through the milkshake.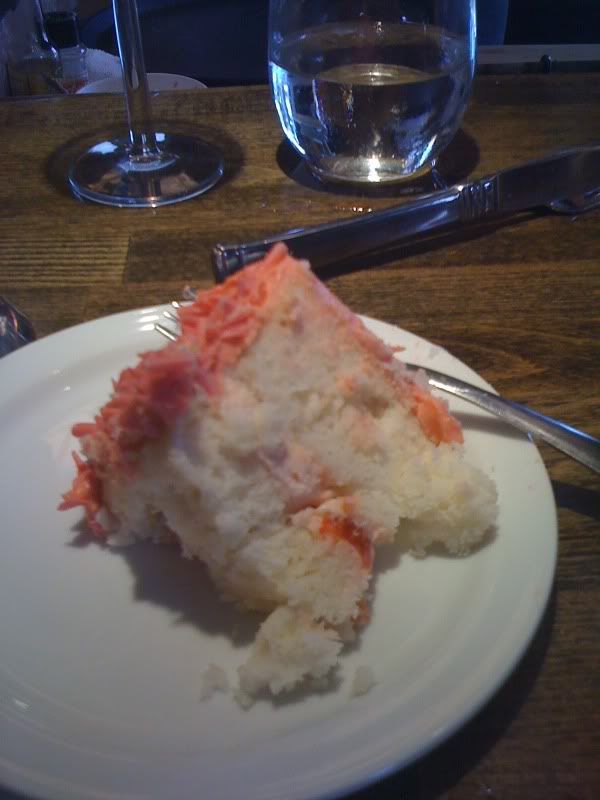 It was also Chef Niki's friend's birthday and Chef Niki had this cake make for her especially. It was really neat knowing that the cake was completely unique and isn't something that you can just come in off the street and order.
Overall, it was a great day for learning how to make unique tacos and I can't wait to try some of these recipes at home!
That being said, after learning to cook, more important is learning how to make a recipe your own. I will not go out to by sesame oil if I am only going to use it once in my kitchen. Sitting in these lunch classes has taught me to imagine create alternatives. Chef Nikki used a great mango lime tequila marinate on the cabbage today, but my first thought was (well after I thought "I am so making this at home!") I think this would taste great with the sesame ginger dressing I already have at home (hopefully it will ;-) ) But food should be about exploration and learning to recognize what flavors pair well. I think I am getting comfortable with the idea of bastardizing my recipes. . .