. . . I love beer. More than liquor, more than wine. Does that make me coarse? Unrefined?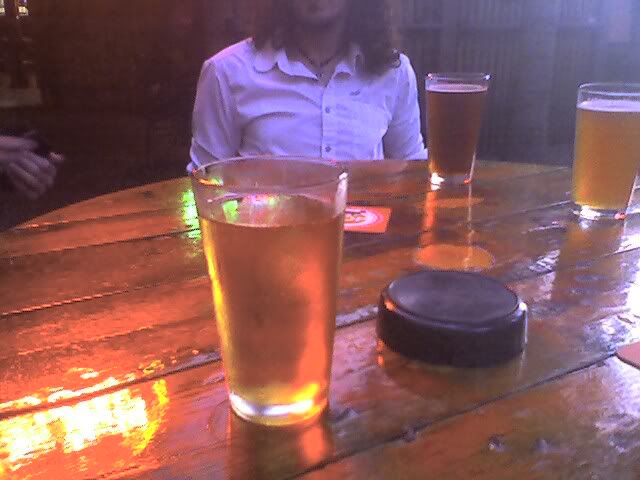 Well. I don't care! I am a proud card carrying member to not one but THREE beer clubs in the Tampa Bay Area. I started one with my best friend in 2006 and a year and a half later I finished the "tour" of 110 different beers. #1 Old Chicago: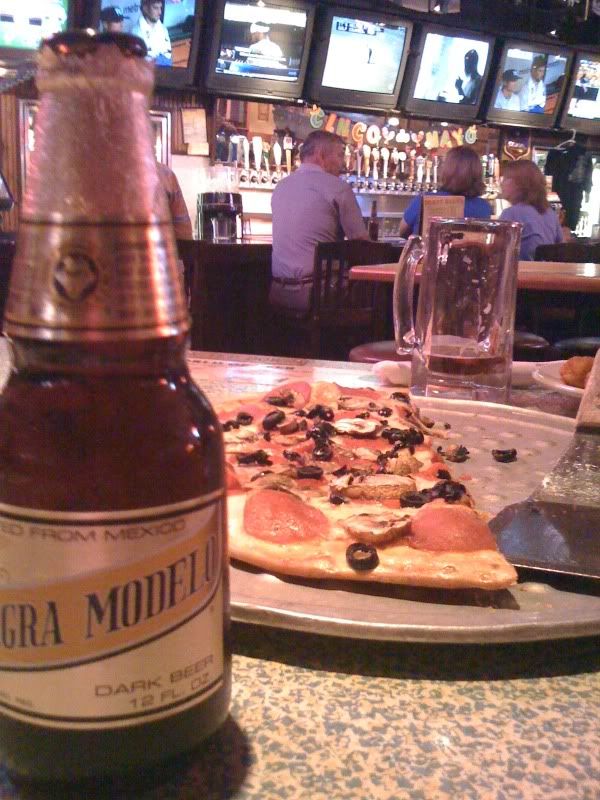 That was fun! They put my name on a wall for being a drunk! So I thought I would start it over.
But that's not enough . . . we (husband and I) have also joined Mello Mushroom's beer club and this lovely little place we have in Tampa called World of Beer. Their tour is 500 beers! We are about 10 in. Can't wait for that one to finish!
Moreover, I love taking pictures of my beer.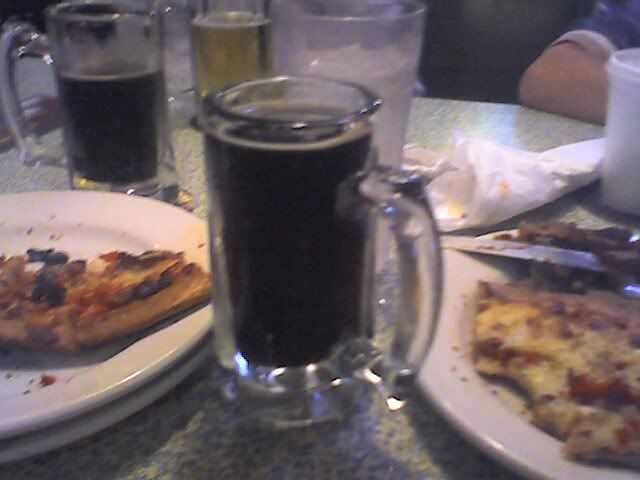 I'm not sure why. . .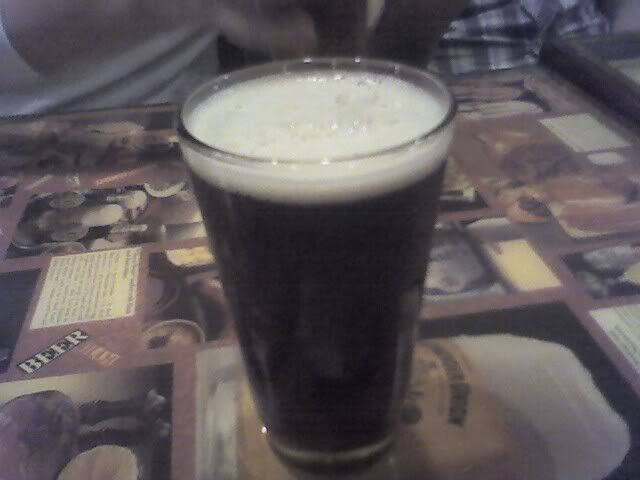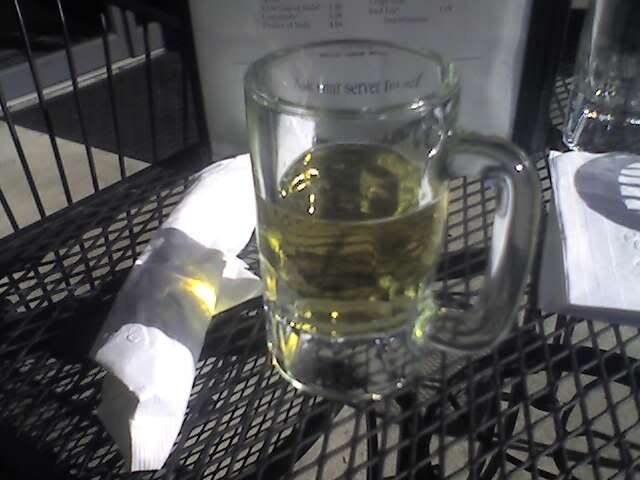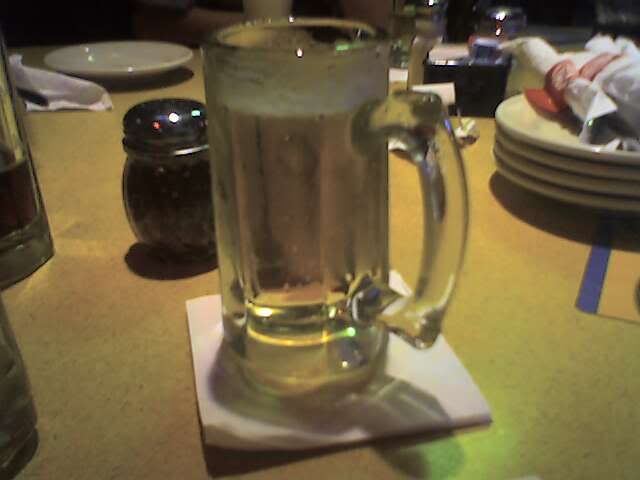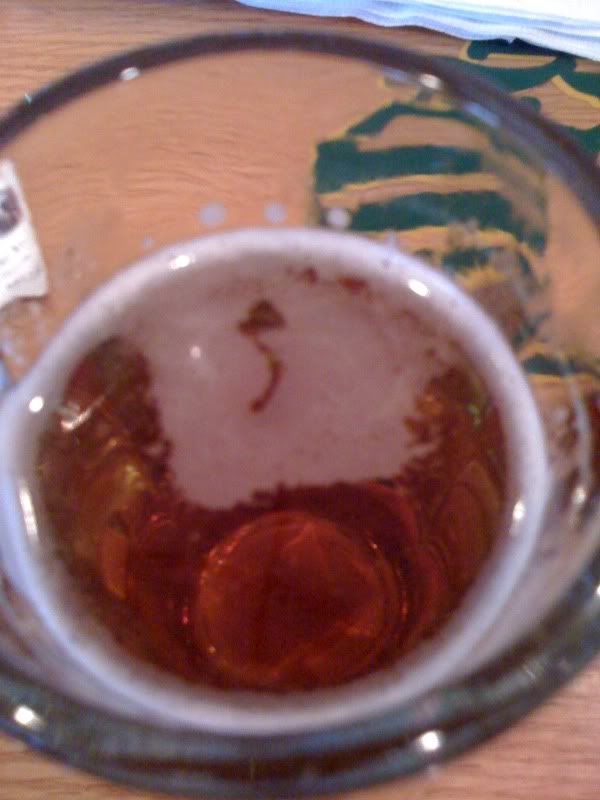 Its an arrow in my beer!
I am NOT a drunk! Seriously, beer clubs are a great way to explore new beer brands and tastes and have allowed me to fall in love with some favorites that I would never have thought to try otherwise! Some of m favorite beers are: Highlands's cold mountain winter ale (seasonal), Anderson valley winter solstice ale (seasonal), anchor brewing Co. Anchor Steam Christmas ale (seasonal), Blackthorn Hard Cider, and Lost Coast Apricot Wheat Ale. All very tasty. The first three are full of spicy flavor (cinnamon and nutmeg) and taste like you are drinking a pumpkin pie. The last two are more fruity: the cider actually tastes like apple juice (with a kick) and the apricot wheat tastes like apricots.
One more!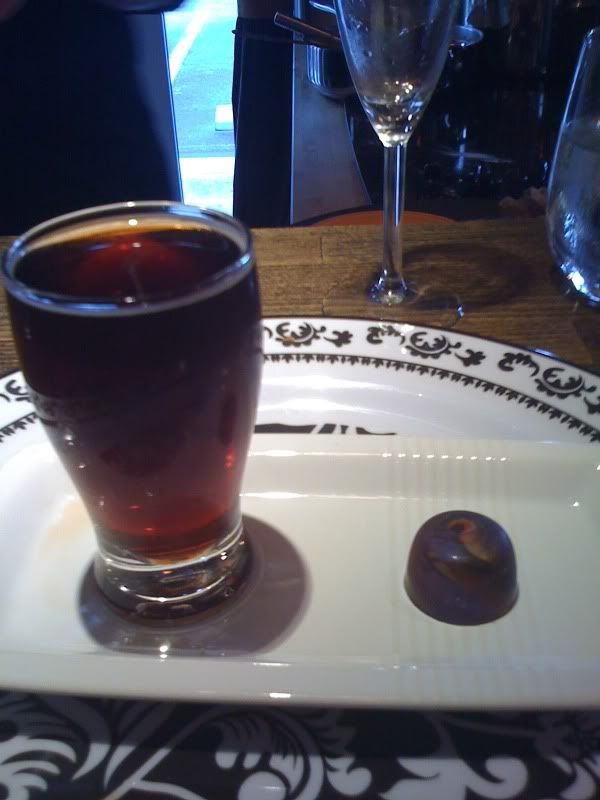 What are some of your favorite brews/drinks(alcoholic and non alcoholic)?